7.
With the same procedures to connect the 3/8" hot water supply hose (83) to the hot water supply valve and inlet nozzle of Controller.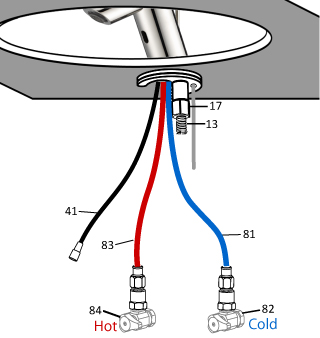 8. Install power supply
Install 4 AA batteries in the battery box(46) and hang the box on the wall with the provided L-shape screw (76).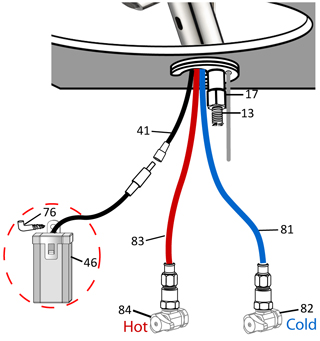 9.
Turn on the cold and hot water supply valve. Check any leaking.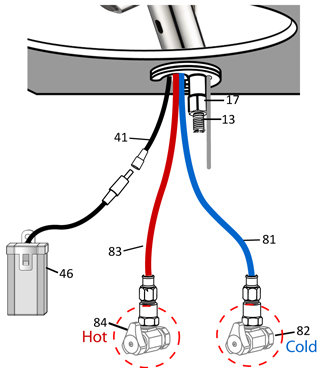 10.
Connect the 4 AA DC battery plug(47) to the faucet DC battery input wire(41).
Installation completed.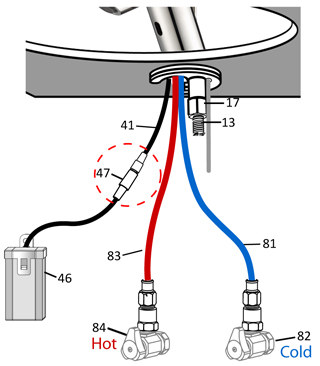 Install and water supply hoses and battery box